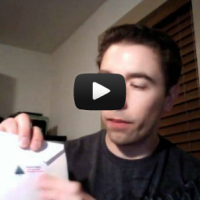 Marketing, marketing, marketing. You've heard it all before, you're not in the real estate business, you're in the marketing business. To be successful, you need to generate lots of motivated seller leads. One of the best ways to do this is through direct mail, and one of the best ways to get the phone to ring is by sending out a simple yellow letter.
What is a yellow letter? It's a handwritten message on yellow lined paper that simply says you're interested in buying the recipients house. Very basic, but it works like a charm.
There are many ways to create yellow letters, you can write them yourself, you can use the 'photo copier method', or you can have someone else do them for you. In this video, I talk about yellowlettermail.com, which is one of the best yellow letter services out there. I ordered a sample letter/envelope and show you what it's like.
So, how do you create your yellow letters?
Tags: marketing, yellow letters