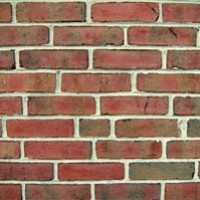 So in my previous post I talked about how I first got interested in real estate investing, by way of a late night infomercial which promised quick cash by buying properties 'no money down'.  Of course, my experience getting started was frustrating, and several setbacks caused me to shelve the idea of being a real estate investor.  If you haven't already done so, be sure to read that story.
Getting laid off from my engineering job and losing an awesome real estate investment was pretty tough.  I was SO close to getting my first deal, only to have it snatched away just before closing.  Not only that, I was finding it difficult to land a decent job.  I was doing everything I was told to do.  I was sending out my resume everywhere I could, attending job fairs, submitting applications whenever I saw something decent become available online.  It just didn't seem to be working, and I was burning through my savings.  Ultimately, I had to move back in with my parents to save some cash.
My girlfriend at the time (who is now my wife) saw me struggle finding work, and she suggested that I start thinking out of the box.  "Go knock on some doors" she said.  "You have to get out there and make something happen."  I was reluctant to do this, but now looking back, I realize that fear was holding me back and her advice was as true for job hunting as it is for real estate investing.  (more on her uncanny advice later)
I essentially went out and started "knocking doors" of local companies to see if they were hiring or in the need of engineers.  One of the businesses that I visited was a waterjet company.  (they used a high pressure stream of water to precision-cut metal and other materials)  I introduced myself to the woman at the front desk.  She saw me dressed in a suit and carrying a folio.  "Are you a vendor?" she said.  "No, I'd like to work for your company."  Even though I gave a confident smile, I was shaking inside.  She was intrigued enough to introduce herself, and I quickly found out that she was not an administrative assistant or front desk person…..she was the owner of the company.  An hour later we shook hands, she offered me a job.
1st Lesson learned:  To get what you want, you have to think out of the box and act in spite of fear.
2nd lesson learned:  Some of the best opportunities aren't "advertised", you have to get out there and find them
My position was sales engineer.  I was tasked with bringing in new business for the company.  It was a great experience, and I was finally able to bring in some stable income, but it wasn't my dream job. All the while, I was thinking about real estate, but I still didn't know that I could REALLY purchase houses creatively without any of my cash or credit. I thought I would ultimately need work for months or years to save up enough money for a down payment, but I wasn't earning enough to make my dream a reality.
As luck would have it, after nearly a year as a sales engineer, I had an opportunity to interview for a sales position with a medical device company, and I got my 'dream job'.
I sold neurosurgical instruments and equipment.  It was so fascinating, as a big part of my job was attending brain surgeries.  It also helped me hone my sales skills, and pay was good so I was able to save up a enough cash for a down payment on a property, if I could ever find a deal.
Since creative real estate turned out to be a bust for me the first go-around, I decided to look for houses the "normal" way.  My best friend had just got his real estate license, so I had him looking for properties for me.  My goal was to start making lowball offers on houses that needed some fixup.  So I made offer after offer, each one resulting in the same thing.  Either they were getting rejected completely, or anything that came on the market at a reasonable price was being bid up to full retail price.  It got to the point where my friend told me "I can submit this offer, but it's just going to be rejected".  Remember, this was back in 2003 when the real estate market was in the middle of the huge sellers market.
I was losing hope. I was also still living with my parents. The urge to find a great investment property that I could fix up while I lived in it gave way to just finding a place that I could live in and call home. I ended up buying a townhome in summer of 2003. It wasn't great, but at least it was mine.
Something else happened that summer which would be the turning point in my real estate investing career. My friend who helped my buy my townhome and I attended an evening seminar with a guy named T Harv Eker. Some of you reading this right now may be familiar with T Harv, he runs a self development and company called Peak Potentials, and one of their signature events is a weekend seminar called the Millionaire Mind Intensive. Now, this isn't a real estate specific event, but the goal of the seminar is to help you understand and change your 'money blueprint' to think more like someone who is rich and successful. It was also an opportunity to meet and network with a lot of people.
By chance (or fate), I ended up sitting next to a man named Bruce.  Over the course of the day, I was able to talk with Bruce and found out that he was a real estate investor.  Specifically, a creative real estate investor.  That is, he was flipping houses without any of his money or credit!  This really got me interested.  He had recently completed a wholesale deal that netted him a 5-figure paycheck in just a matter of days.  Bruce suggested that I visit the local real estate investing club, called REAPS (Real Estate Association of Puget Sound).  That one suggestion forever changed my personal and career path, and I can't wait to tell you more in my next post…….stay tuned!